TAKING THE PIONEERING SPIRIT ACROSS THE AMERICAS.
We faced the challenge of bringing Levi's Pioneering Spirit and "Go Forth" campaign to the US bicultural Latino audience. We needed to engage these "kids", understand where they are, what they do, what they watch. We wanted to bring it all together and let Levi's speak to them without it seeming like an ad. It needed to be organic. 

We decided to embark on a journey that started in Alaska and ended in Ushuaia. We documented the story of five young Latinos as they reconnected with their roots along the Pan-American Highway. In each city, they met local pioneers and contributed to community service projects, thus leaving each place a little better than when they arrived.
The idea came to life in the form of a ten-episode "Discovery en Español" reality show. 

A Facebook fan page and other social media channels allowed fans to follow the journey live, as it happened.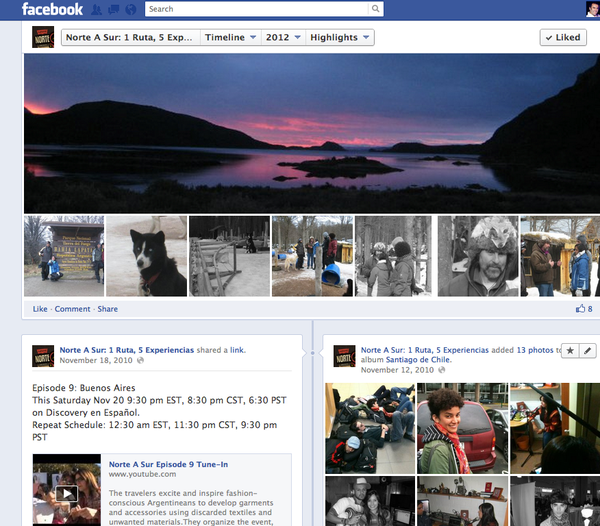 The 11th Episode – To celebrate the end of the TV series, we created a fan-centered event called "The Pioneering Spirit," a.k.a. the 11th episode. The event took place in Dallas, during which time a $10,000 grant was given to a local non-profit organization that embodied a true pioneering spirt. The winning organization was voted on by fans, via social media, throughout the show's season.